China – Hong Kong – books & articles
These are interesting books and articles from China – Hong Kong about child relocation and child abduction.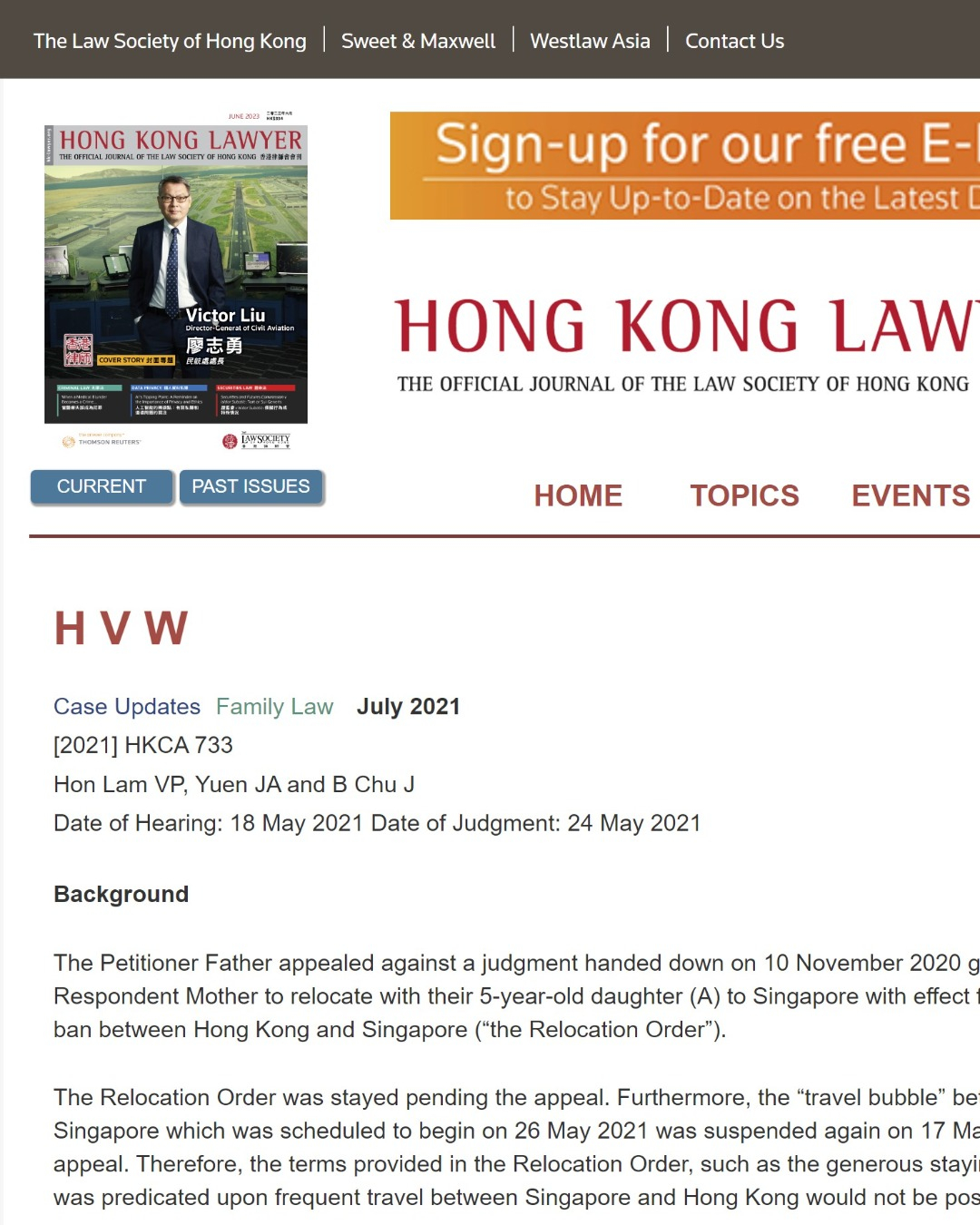 Stranded spouses
Sept  2021
By Caroline McNally,
Lawyer at Gall, Hong Kong
Authors Caroline McNally and Kajal Aswani wrote this article about what happens when a separated or divorced parent wants to leave with the child, while the other parent wants to stay in Hong Kong, and wants the child to stay here with them.
This article was published in the Hong Kong Lawyer.